How have I changed?
How have I changed?
16 June 2021 (by admin)
During circle time, we have been thinking about 'changes' with a focus on baby to now.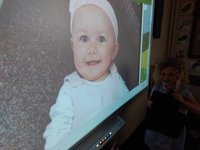 We enjoyed sharing our baby photos, especially guessing who it might be! We used our noticing skills to identify physical similarities and difference. We also talked about how our skills have progressed and thought about what we can do now!
Thank you for uploading the photographs, we will continue to share them throughout the week.
What can you do now you are older?