January 2017
Posted: Feb 24, 2017 by: Teachers (BishopTeachers) on: What's been happening in Explorers.
Happy new year! The Explorers have already started exploring their new topic based around animals! The children have been using a cd player to listen to and identify animal noises. They have been working as a team to make a large jungle jigsaw and careful colouring and cutting to make collages for our jungle display.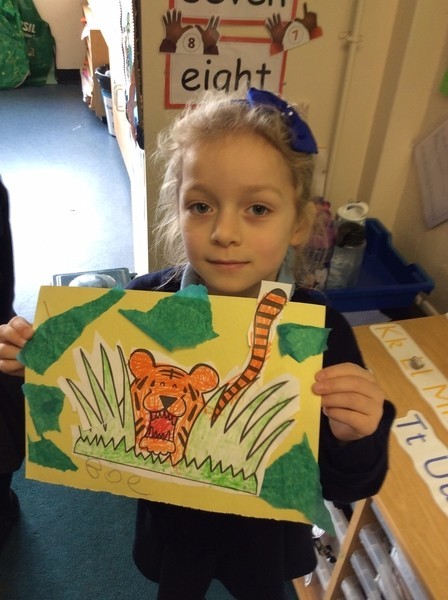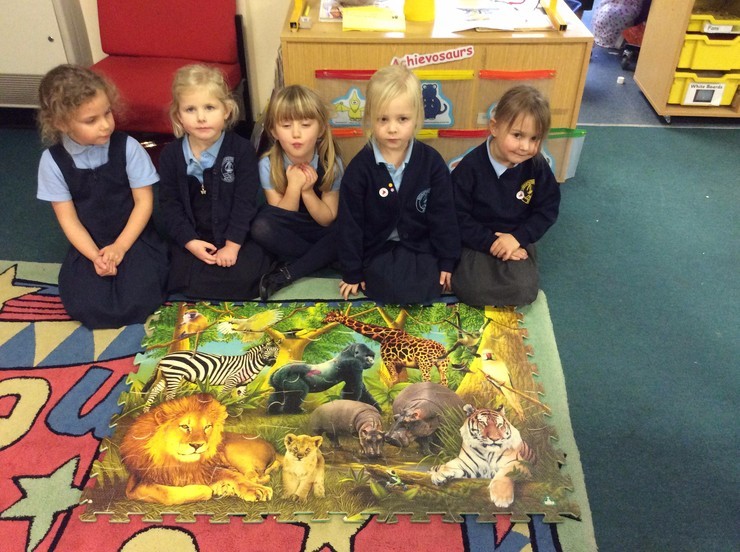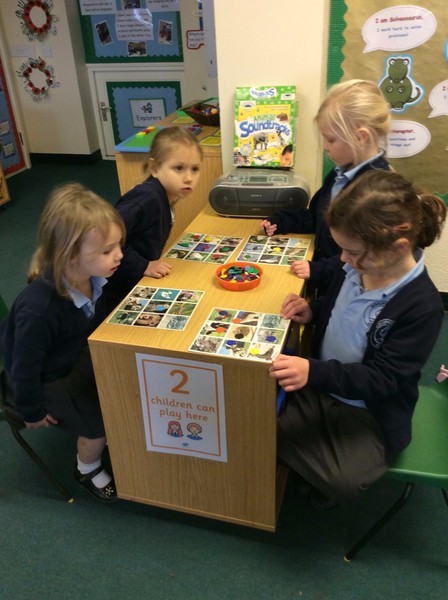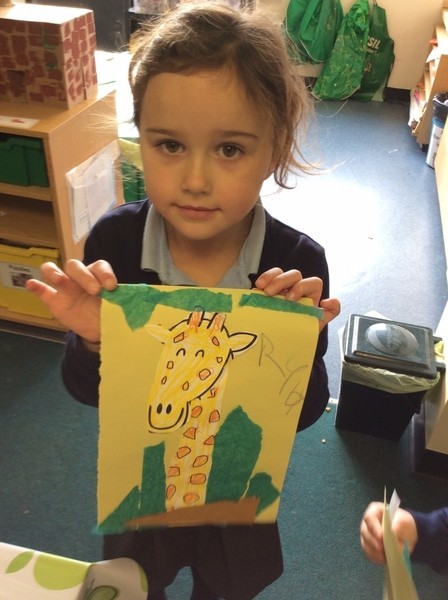 Our new topic has inspired some children to draw and label animals in our new Jungle hideout. Other children have been practicing their estimating and counting skills while making long 'snakes' from cubes!