Adventurers / Investigators
Homework
Please try optional homework activities! Well done to those children that have already had a go! Fantastic!
Reading books are changed every Friday and two books will be provided. Don't forget Reading Record Books!
AR readers when necessary!
If you think your child is on the wrong book band then please let us know. We listen to the children read in school but we really value your input as well.
Please listen to your children or share a book at least five minutes a day.
Congratulations!
Well done to this week's merit recipients:
Adventurers-
Boe Noah Harry Kayla Jessica
Investigators-
Callie
Evie
Eloise
Nyrie
Hugo
Reminders
Please ensure your child has their FULL PE kit in school.
Show and Tell each Friday afternoon linked to our current topic Deadly 60.
Reading Books changed every Friday. Please ensure their books are returned and they have reading record book
What's Coming Up?
Monday 4th December - KS1 dress rehearsal. Could all narrators please bring in their party outfit on Monday? You will have received a letter.
Tuesday 5th December
KS1 Performance:
'A Warm and Fuzzy Christmas'
2.00pm and 6.00pm
Wednesday 6th December Year 2 Fun Fest at TCS. Please fetch your children from TCS at 3.15pm.
What's been happening in Adventurers & Investigators.
admin on: What's been happening in Adventurers & Investigators.
Last week the year 2's had the opportunity to make Chris-tingles at school. The following day the year 2's then visited St John's church in Bishopsteignton. They were fortunate to be met by Reverend West and members of the church, most of whom participate in 'open the book' assembly'. Reverend West congratulated the children for amazing knowledge and behaviour. Thank you to all the adults that organised this event! The children loved it. Well done to all the Year 2's!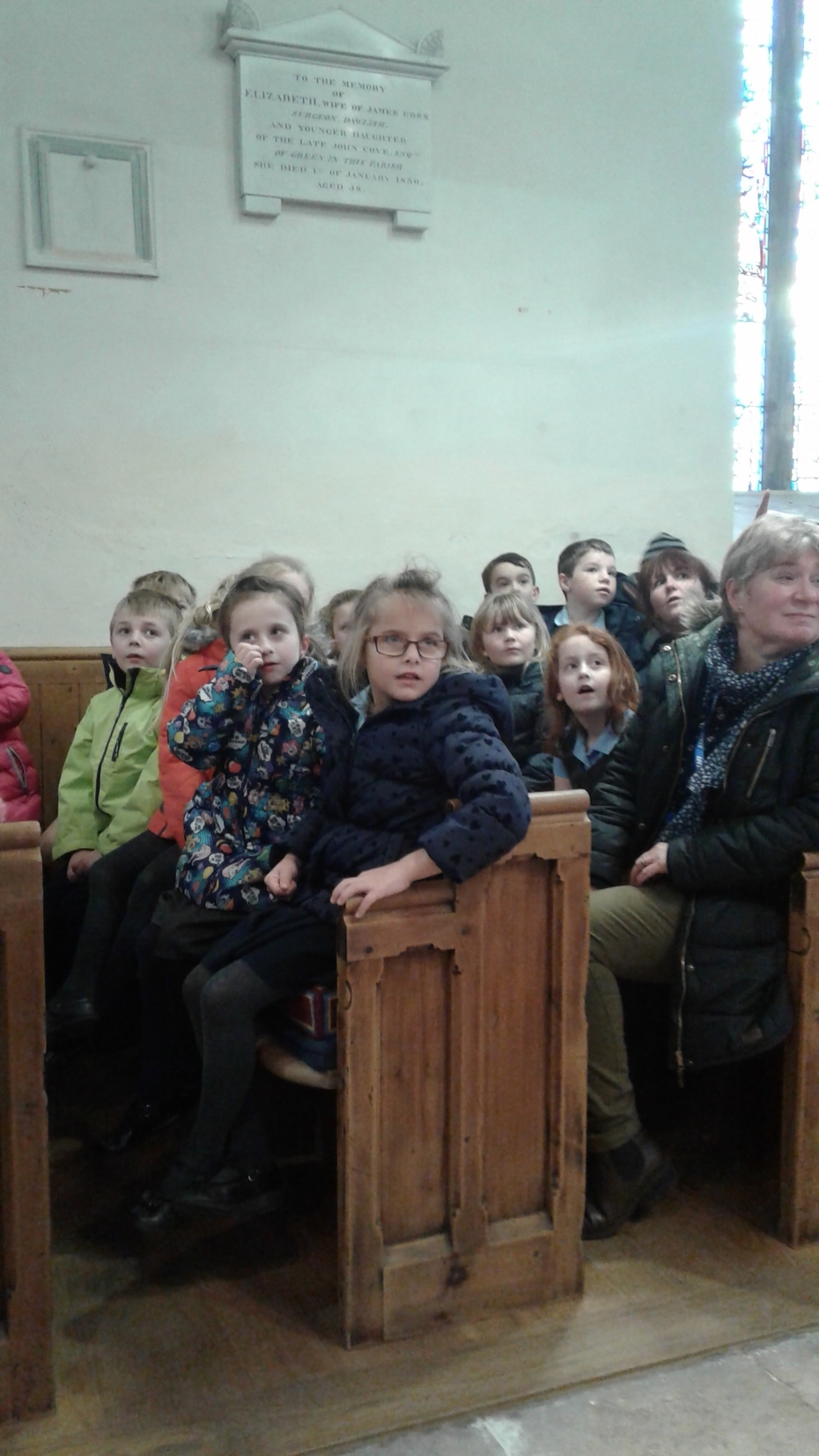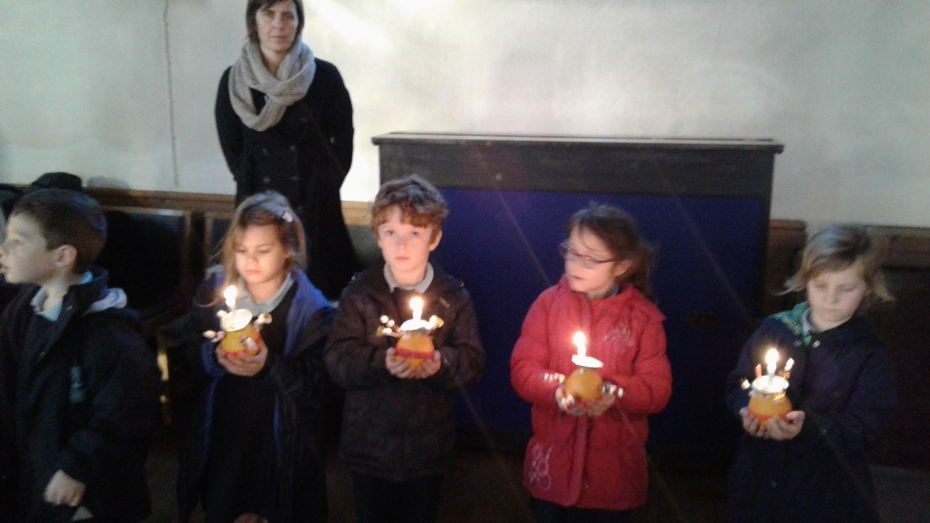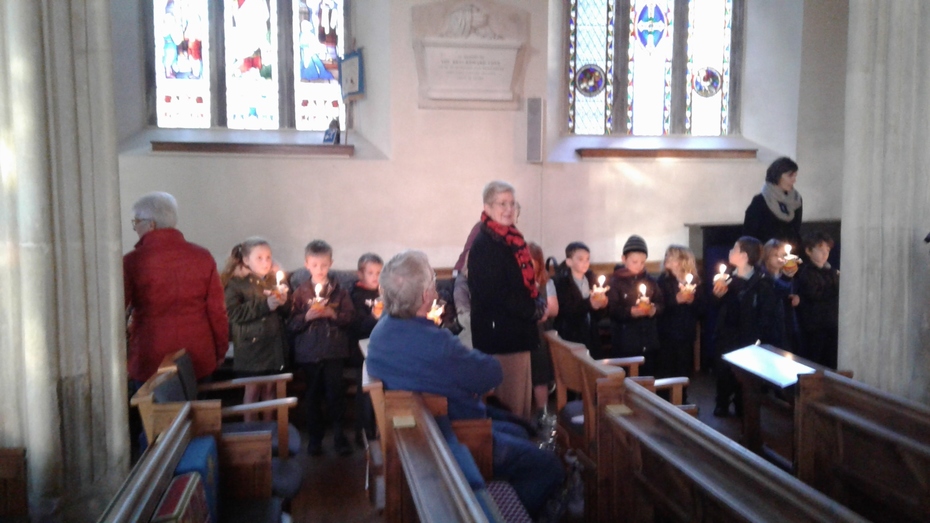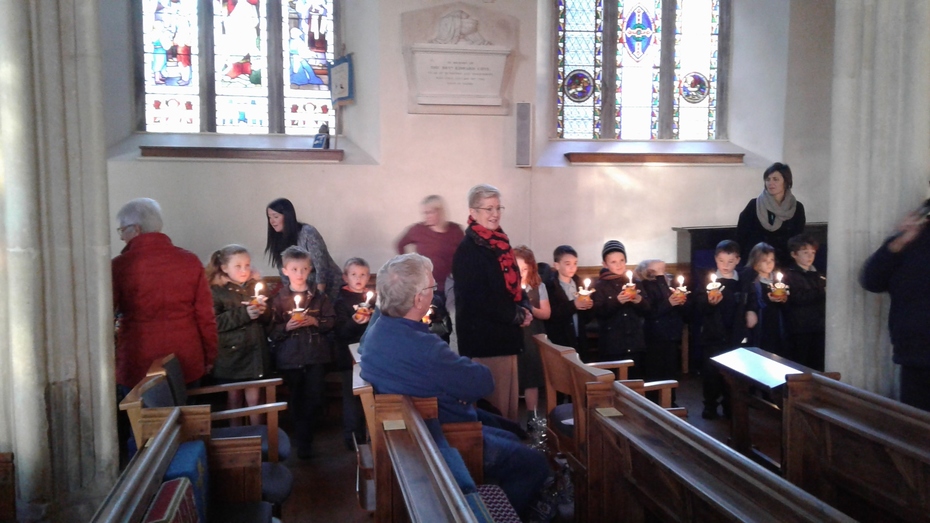 ---