Homework
SET: 5th December DUE: 11th December
Maths: Children have arithmetic questions in their homework books.
SPAG: Children have been allocated a task about the correct use of apostrophes, which we have been revising in class.

Reasoning Question of the week!

Well done to Henry from the Inventors who won last week's reasoning question prize.
This week's question:
Two friends buy some chocolate bars. Each bar costs £1.18. There is a special offer on which is 'Buy one, get a second one half price'. They buy 5 bars and split the cost equally. How much do they each pay?

READING:
Please read aloud for at least 10 minutes each evening.
LINK TO AR: Click here to take a quiz!
Congratulations!
Well done to this week's merit recipients:
INVENTORS

Oscar
Lewis
Robyn
Rylie
Ollie
PIONEERS

Louis
Ruby
Bea
Noah
Evan
Reuben
Reminders

PE Kits

PE this term for 5/6 will usually be on Tuesday, Wednesday and Friday. Please ensure PE kits are at school each day in case of any timetable changes.

Snacks and Water
Children are welcome to bring in a healthy snack to eat before lunchtime and a water bottle to use throughout the day.

Who's in Class?
Mrs Rawlins covers Mrs Dunn and Miss Leballeur's PPA time on alternate Wednesdays. She also covers Miss Leballeur's leadership time on a Friday.
Diary Dates
Thursday 7th December: KS2 Phoenix Theatre trip
Friday 8th December: Non-uniform day and Christmas Fayre
Tuesday 12th December: KS2 Christmas carols rehearsals at Church
Wednesday 13th December: KS2 Christmas performance at Church (2pm and 6pm)
Thursday 14th December: Christmas Carousel and Christmas lunch
Friday 15th December: Last day of term






What's been happening in Pioneers & Inventors.
admin on: What's been happening in Pioneers & Inventors.
Well it was another busy week in 5/6 for week 12. The highlight for this week was most certainly, the curriculum celebration where we were delighted to see so many parents, family and friends visit our classrooms and celebrate our learning related to 'Deadly 60'. This has definitely been a topic that has allowed for many fanastic learning opportunities and we hope that you had a chance to see this within the children's books.
We have also been busy this week planning and learning new skills related to our last writing piece for the term - narrative. The children are using a short film titled 'Spy Fox' to inspire their writing. Along the journey, they will be introduced to the various SPAG features applicable for 5/6 and encouraged to use these features in their writing.
In maths, we have been exploring 3D shapes, nets and the area and perimeter. This will also continue into next week when we investigate circles.
We have been fine-tuning our Christmas carols this week and encourage the children to continue to practice these words over the next week so that we put on a brilliant performance on the 13th of December.
Finally this week, on Friday, we had a small baby themed afternoon to celebrate Mrs Dunn's upcoming baby boy. The children competed in a quiz that included guessing the names of baby animals (did you know that a baby bat is called a pup or that an Asian Elephant is pregnant for 617 days?), naming famous babies, baby trivia, nursery rhymes and animal gestation periods. The children also had the chance to guess the name and date of when Mrs Dunn's baby will be born. It was a lovely celebration.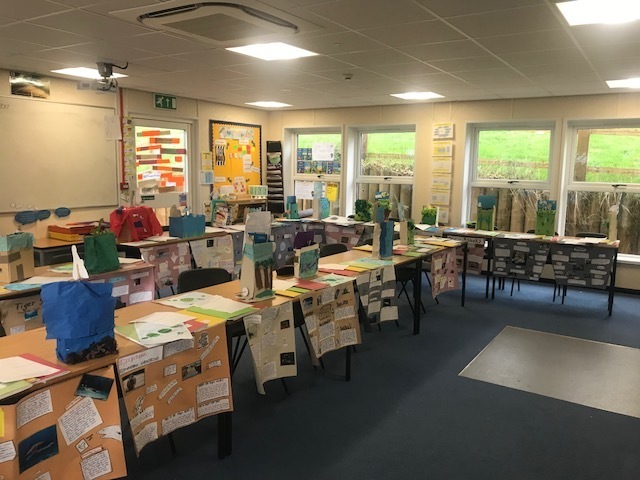 ---