Children return on 8th March!
Children return on 8th March!
25 February 2021 (by admin)
As I am sure you aware, all pupils will return to school on Monday 8th March! We can't wait to see you all!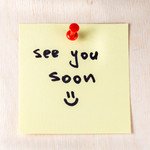 We will write to you next week with some further details and reminders about our arrangements in school for when our children return. Things will initially be very similar to how it looked in the autumn term. Until then, keep up your fantastic engagement with our remote learning and we will SEE YOU SOON!