Pickled Onion Factory!
Pickled Onion Factory!
28 February 2020 (by admin)
We have had a shocking letter delivered to our school informing us that Mr Bruce Bogginton wants to build a pickled onion factory on our school field! This letter attempted to persuade us that this is a brilliant idea however we do not think so!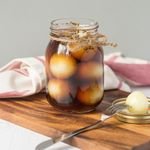 The letter asked us to respond with any approvals or objections in the form of a letter, which will be sent to Teignbridge Council! We have been busy listing our arguments against this development and have begun organising our reasons into themes to help us write in paragraphs. We have been very impressed by how passionate the children are to protect our school grounds as well our local environment!